Address :
Centre Sportif des Rojalets ,
Route de Founex ,
1296 Coppet
Open hours :
Wednesday, 14:30 – 17:30 pm 

Dan Flesher
President
Dan is a former Nyon Rugby Club player, and currently the Nyon Rugby Club Treasurer. A company director, he is a resident of Commugny and a member of the municipal council.
Patrice Philippe
Head Coach
Patrice is the Development Director of the Rugby Club of Nyon. Former professional player in France, Nyon player, coach of the Swiss aational team and Nyon Rugby Club. Patrice is a J&S Expert and a Swiss Olympic coach.
Josselin Lapièrre
Assistant head coach
Josselin coaches the Juniors of Nyon Rugby Club. Former professional player in France, and International in Rugby 7.
Josselin is a Entraineur de la relève J&S coach and also founder of "Rugby Tots" in France and Switzerland.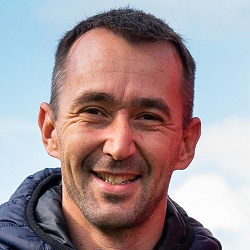 Fabien Dustata
Coach
aFabien is a former player of  Neuchatel Rugby Club, and currently plays for the KromNyon