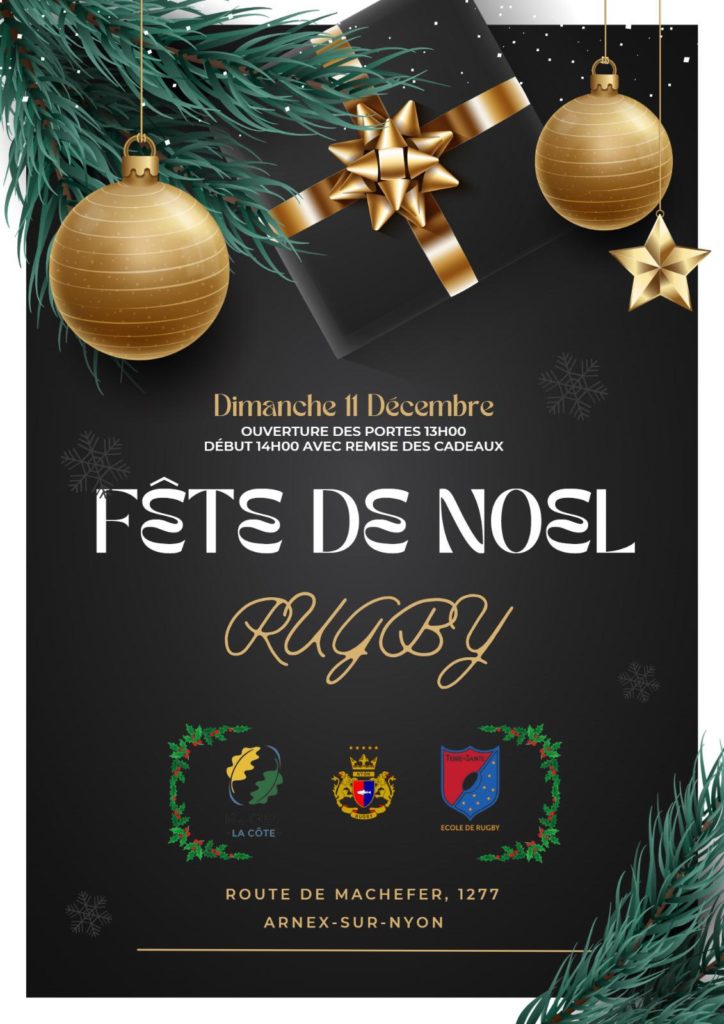 Rugby Christmas Party
The entire Ovalie Nyonnaise invites you to gather on Sunday afternoon December 11 in Arnex / Nyon.
The Nyon Rugby Club, the Côte Rugby, the Terre-Sainte Rugby School, the Kromanyons and the alumni association will celebrate this end of the year together around a snack buffet.
The little ones will be able to rub shoulders with the older ones and the older ones will take care of the little ones in a good atmosphere of sharing.
Doors open from 1 p.m., ceremony at 2 p.m., doors close at 5 p.m.
We are expecting many of you for this beautiful festive event.
Date: Sunday 11-Dec-2022
Time: 13:00 – 17:00
Place: Le Viez 2, 1277, Arnex-sur-Nyon –  Google Map
Inscriptions through Sporteasy